Here's Everything I'll Receive:
Benefits You'll Get as a Member of Deal Hunters Alliance
Benefit #1. Expert leadership by Chris Graebe, our Great Deal Hunter. Chris lives and breathes private deals. He's invested alongside billionaires like Kevin O'Leary and Mark Cuban.
Startups he invested in landed partnerships with Google and IBM, and today these startups are worth a combined $400 million and counting! He's putting that same track record of success and years of experience to work for all Alliance Members!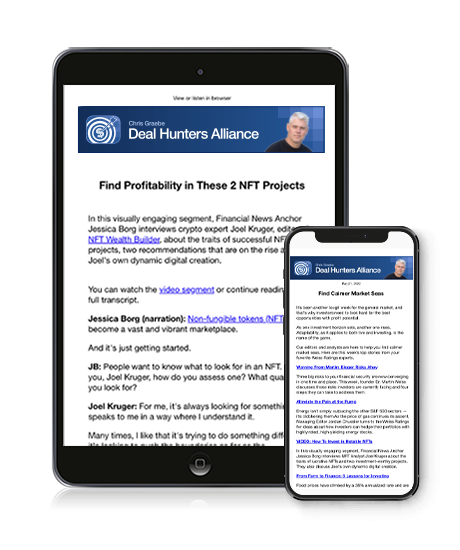 Benefit #2. First seats at the table for all future Alpha Round deals for the next 12 months! The deal that's open now is just the beginning.
We're promising at least one fresh new opportunity every quarter. And the history of pre-IPO investing shows that getting in early with disruptive companies has often produced vastly larger gains than was possible for investors who waited for the IPO.
On every deal, Alliance Members are guaranteed first seats at the table.
Benefit #3. A complete, full-disclosure dossier on each and every deal. Each dossier provides Alliance Members clear, easy-to-follow instructions on where, when and how to use the funding platform.
Plus, it includes a balanced, professional assessment of the opportunity and risk, a full rundown of each deal's unique characteristics and a reasonable time estimate before an IPO or buyout.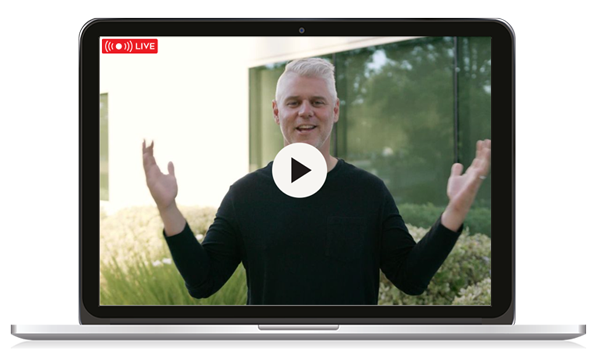 Benefit #4. Exclusive, Members-only online events. You're invited to join Chris Graebe for special, members-only calls with the founders or managers of companies we're investing in. You'll have the opportunity to ask questions and get answers straight from the source.
Benefit #5. Alliance Member retreats (to be announced): Members will be invited to join Chris for live, on-site events in the future, where you can tour company facilities, meet with founders in person and get updates about your investment. Scheduling and travel costs will be announced to members well in advance.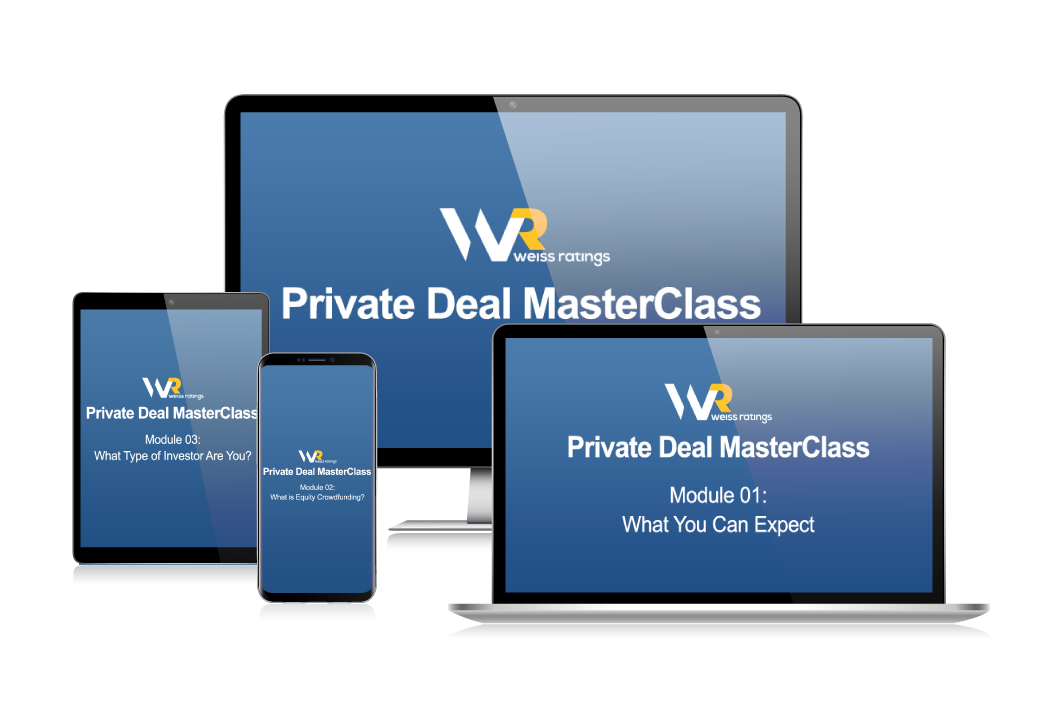 Benefit #6. Alpha Round MasterClass (to be sold separately for $997 value). In this 12-part video tutorial series, Chris guides private investors through all the needed steps to find, select and fund private deals with the greatest probability of success.
For those who simply want to follow Chris' lead, the tutorial is not essential; for those who want to fully understand the process — and even do it themselves sometimes — it's a fun and valuable education.
Benefit #7. One-time savings of $6,400 (71% off). To celebrate the launch of this new initiative, claim a Charter membership with the Deal Hunter Alliance for just $2,600. That's a savings of 71% off the retail price of $9,000! We may never offer this steeply discounted rate again.
Benefit #8. Save the same $6,400 every year you renew. You pay only $2,600 for your one-year membership, locking in this big 71% discount for as long as you remain a member.
Before your membership comes up for renewal, we'll let you know, give you plenty of time to cancel and then bill your credit card at the same discounted $2,600 rate. (You can opt out of this auto-renew feature any time.)
Benefit #9. Guaranteed first access. We cannot guarantee performance. Nor can we absolutely sure that non-members will be 100% excluded from same Alpha Round. But we do guarantee that Deal Hunters Alliance members will be the only group of investors that gets first access.


To claim your 71% discount and your spot inside Deal Hunters Alliance right now …
Call 877-934-7778 (Overseas callers: +1-561-627-3300) Monday through Friday, between 9 AM and 5 PM Eastern Time.